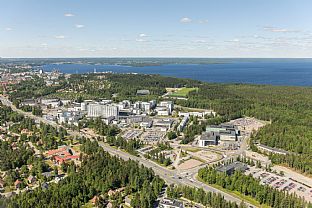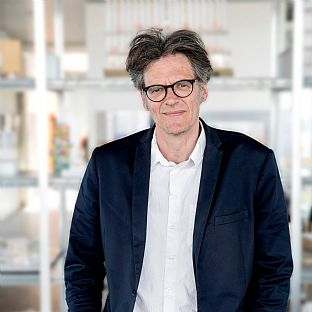 5.1.2021
C.F. Møller Architects wins major hospital project in Finland
In collaboration with Finnish consultants, C.F. Møller Architects wins the task of carrying out a 160,000m2 hospital expansion of Tays Central Hospital in Tampere, Finland.
Every year, Tampere University Hospital provides demanding and specialised treatment to almost one million Finns within nearly every medical specialty, from treatments in the emergency room to rehabilitation of patients. The majority of patients are being treated at Tays Central Hospital in Tampere, but the hospital needs a modernisation to continuously ensure effective care and optimal working conditions for its staff.
C.F. Møller Architects has won the project of modernising the hospital in collaboration with a team lead by HTJ Ltd, one of the leading construction consulting companies in Finland. C.F. Møller Architects will, as an international design company, collaborate with some of the best known local architectural firms, to ensure that Tampere University Hospital gets a completely new, modern hospital complex that satisfies the needs for a future-proof hospital structure and an architecture that supports patient healing and creates good working conditions for its staff. This is achieved through a welcoming hospital, with focus on i.a. single-bed rooms and patient-focused processes.
The project will be implemented over a 10-year period and will take off with a new master plan, which will form the basis for the upcoming stages. The work is expected to begin in early 2021.

With this project, C. F. Møller Architects will continue to apply and broaden their special evidence-based approach (also known as Healing Architecture) and experiences with large hospital projects to the European markets.
- We are experiencing great interest in our hospital projects. Not least the Aarhus University Hospital, Akershus University Hospital in Oslo, and the Emergency- and Infection Clinic in Malmö have paved the way to major hospital competitions in Europe, says architect and partner Klavs Hyttel and elaborates,
- Our approach to hospital architecture is based on our Scandinavian roots and values that put people at the center, combined with evidence-based architecture. This approach creates highly humane and efficient hospitals, and we are pleased and very proud that this project allows us to implement this in a Finnish context.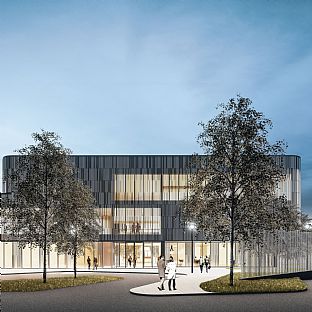 Expertise in Healthcare
C. F. Møller Architects is already in the process of building a new psychiatric hospital for Tampere University Hospital. A project that was won in collaboration with Finnish Aihio Arkkitehdit Oy in 2017. In addition, the healthcare experts from C.F. Møller Architects are currently working on i.a. an extension of Danderyd Hospital in Stockholm, an extension of both the listed RWTH Aachen University Hospital and the Städtisches Klinikum Braunschweig in Germany, as well as two psychiatric hospitals in London.
The team behind Tampere University Hospital consists of C.F. Møller Architects and:

• Rakennuttajatoimisto HTJ Oy
• Raami Arkkitehdit Oy
• Arkitektkontor Tähti-Set Oy
• Arkitekter Kontukoski Oy
• UKI Arkkitehdit Oy
• Aihio Arkkitehdit Oy
• A-Ingenjörer
• Insinööritoimisto AX-LVI Oy
• Granlund Tammerfors Oy
• Delfoi Oy
• Projektivisio Oy
• Granlund Oy