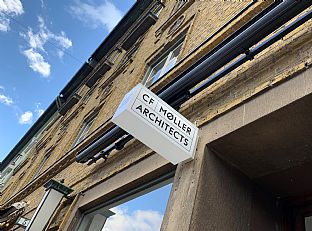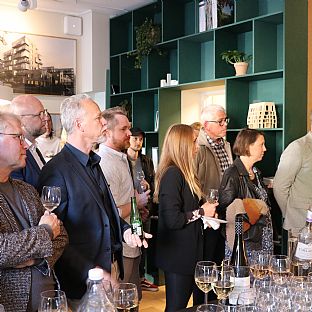 6.5.2022
C.F. Møller Architects moves into Davidshallstorg in Malmö
The door to the new office opened on 5 May and was celebrated with a well attended opening reception in the spring sunshine. C.F. Møller in Malmö successfully designed Malmö FF's football stadium and today they are developing Helsingborg's new regional hospital and a triangular office building in Hyllie, which they have recently won.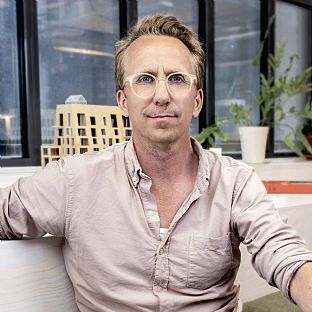 The internationally renowned architectural firm C.F. Møller Architects was established in Malmö, Sweden in the spring of 2020 and has had a positive journey from the start.

"We see that we can contribute to Malmö and the surrounding area and are very grateful for the reception we have received since we started up. There are great opportunities here and also many skilled architects and industry colleagues. We are convinced that we can offer complementary perspectives and architectural quality that will help shape the city. We have long been active as architects in Malmö and Skåne and are very pleased to be here with a physical office," says Ola Jonsson, architect and associate partner at C.F. Møller Architects.
Ola Jonsson trained as an architect in Denmark and has been with C.F. Møller Architects for twelve years as associate director of the Stockholm office. With the establishment in Malmö, he moved back to Skåne, where he originally comes from, to lead the development of the office in southern Sweden.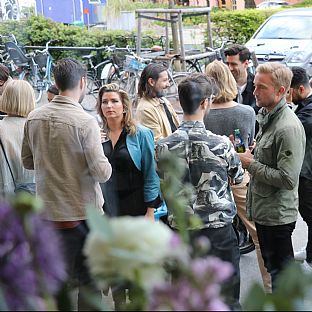 The architects' office as a creative meeting place

Davidshallstorg is a unique place with its well-preserved houses and streetscapes in 1920s classical style. The square is framed by restaurants and shops with a continental character and is a much appreciated oasis and venue in Malmö. We have designed the office as a creative and inspiring meeting place framed by healthy and sustainable materials. The office was previously a café and is located on the street level facing the square. The central location is an advantage with proximity to partners and clients, for ease of communication, and the Malmö city pulse.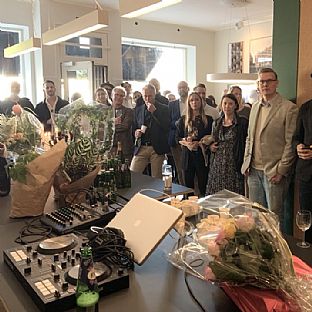 Ola continues:

"The space will be part of the good atmosphere and energy of the square where we hope our colleagues and friends in the city will feel at home. The feeling should be that colleagues in the industry are always welcome to drop by for a spontaneous cup of coffee. The office should be a platform for creative meetings for architecture, landscape and design. Our work is largely based on collaboration in various ways with the goal of achieving a better place for people and our planet. This requires inclusive architecture and collaborations where together we help shape the living environments of the future."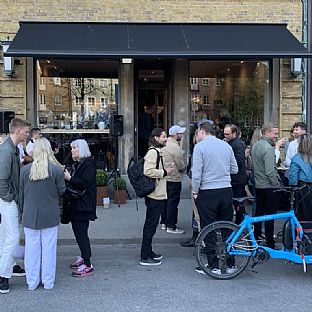 The Malmö office is a focal point for projects in southern Sweden. They work closely with C.F. Møller's other offices in Aarhus, Aalborg, Copenhagen, Oslo, Stockholm, London and Berlin with a total of around 350 employees. C.F. Møller in Malmö, together with the other offices, delivers the highest level of expertise in all scales of construction, based on an integrated design approach, embracing architecture, landscape, master planning, interior design and industrial design.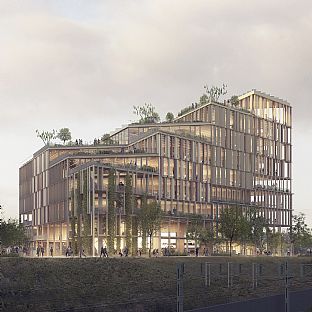 On the drawing board
In southern Sweden, C.F. Møller Architects is behind the Emergency and Infectious Diseases clinic in Malmö, 'The Point' in Hyllie and the Eleda Stadium, which is Malmö FF's home stadium and several housing projects. They have also been commissioned to design Lund's future central station.

C.F. Møller has recently won several competitions, including an assignment in Hyllie, in collaboration with Wästbygg, with the proposal "Prisma Parkkkvarter3", which includes a triangular office building with timber frame construction. Also on the drawing board is Lund's new congress centre and Helsingborg's new hospital, which is Sweden's largest ongoing hospital project.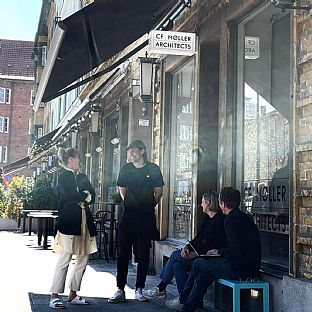 C.F. Møller is a member of the local sustainability initiative LFM 30 and focuses on sharing its knowledge of sustainable construction with the other members of LFM 30 to achieve a climate-neutral construction sector in Malmö by 2030.

Five people work at the Malmö office, which can now be reached at the address below.
C.F. Møller Sverige AB
Davidshallstorg 5
211 45 Malmö