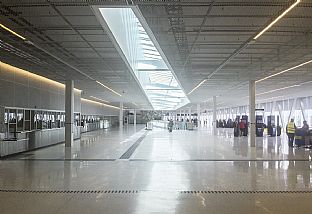 23.6.2016
Stockholm's new ferry terminal has been inaugurated
On Tuesday, the departure hall in Stockholm's new C.F. Møller-designed ferry terminal, the Värta terminal, opened. The first vessel, the Baltic Princess, departed at 7.10am.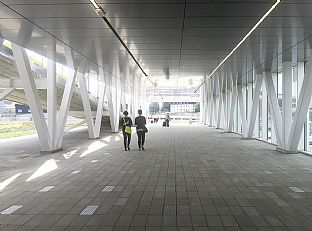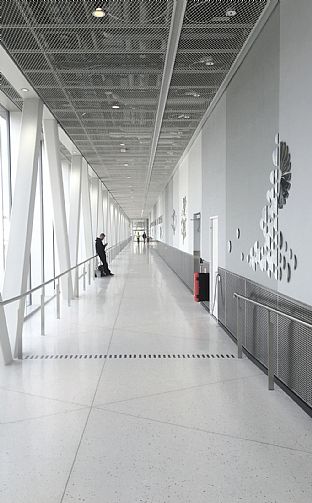 One of the largest ferry terminals in northern Europe is now in operation. C.F. Møller is behind the Värta terminal in the port of Stockholm, which has now opened its new departure hall. This is the first step towards the inauguration of the entire new terminal later in 2016, when the final inspection will take place, and the rooftop terrace, office premises and the new restaurant, Bistro Bar, will open. "More than two million passengers annually will pass through Stockholm's new ferry terminal, which makes high demands of the terminal building," explains partner in C.F. Møller, Morten Leringe. "We've given a lot of emphasis to simple navigation, so that visitors can intuitively find their way. This is vital to ensuring the success of the new terminal building," he says. "To be able to handle a large flow of passengers, we've designed the departure hall according to the passenger flows to and from the ferries. We used data simulation to optimise the flow, minimising the risk of queues forming," says Mårten Leringe.
Views and artworks
The Värta terminal must be attractive and interesting, so that the departure hall is decorated with the work of the Swedish artists Matthias van Arkel and Pia Törnell. Arriving passengers move along the terminal's eastern and northern façades, where Pia Törnell's artwork decorates the entire northern façade. This work consists of ceramic figures inspired by the sea, placed in front of a pixelated background. Matthias van Arkel's artwork is placed in front of the departure hall, where a wall is covered by a variegated pattern of silicone rubber. The departure hall in the Värta terminal has a panoramic view of the entire port, with an overview of the incoming ferries. Here, a generous inflow of daylight, together with light materials, ensures a light and bright atmosphere in the departure hall. This is in strong contrast to the bright colours of the ferries. The Värta terminal is replacing the previous Silja terminal.