C.F. MØLLER AND TERROIR IN AUSTRALIAN CONSERVATORY COMPETITION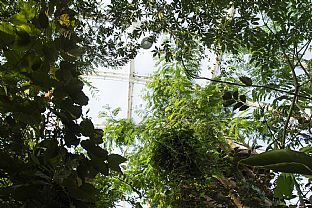 19.5.2016 | C.F. Møller is prequalified for the project competition to design The Ian Potter National Conservatory in Australia's National Botanical Gardens in the capital city, Canberra.
The new national conservatory will define the botanical gardens as the leading conservator of plants contributing to its mission to 'inspire, inform and connect people to the Australian flora'.

A quote taken from the project description. C.F.Møller and Australian/Danish design studio TERROIR are prequalified for the competition. The project is intended to build a conservatory that will be inspired by the functionality of C.F. Møller's acclaimed greenhouse in the Aarhus Botanical Gardens.

"We look forward very much to the next phase of the competition, and to developing what looks like becoming a national and international showcase for Australian tropical plans," says Judy West, Executive Director of the Australian National Botanic Gardens.

"The new conservatory will be the prime attraction of the gardens - the place where photos will be taken and ceremonies held," says the invitation to the project competition.

C.F. Møller will be partnering with TERROIR, exhibition designers Thylacine, landscape architects Aspect and consulting engineers Steensen Varming in the competition.

C.F. Møller and TERROIR will be competing against Grimshaw Architects, BVN, Sean Godsell Architects and CHROFI.