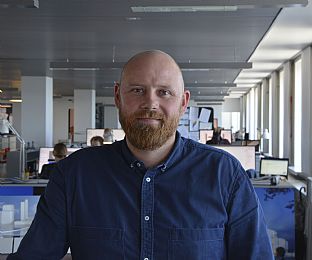 17.12.2018
C.F. Møller Architects appoints new Associate Partner
Jonas Toft Lehmann becomes an Associate Partner with C.F. Møller Architects as of 1st January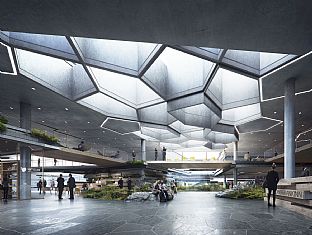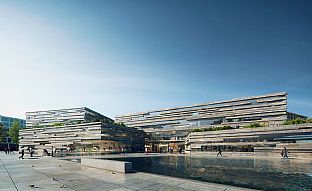 C.F. Møller Architects is one of Scandinavia's leading and most award-winning architectural practices, and now welcomes a new Associate Partner.
"We are delighted to welcome Jonas as an Associate Partner at C.F. Møller. He has been a mainstay of the practice as Project Manager and Lead Design Architect on a number of major competitions and redevelopment projects of various sizes nationally and internationally, thanks to his impressive architectural skills and background," says Group CEO and Architect Klaus Toustrup, before elaborating:

"Jonas is dedicated and passionate when working on projects. He has an amazing ability to bring all the skills of a team into play through openness, dialogue and close cooperation. His approach is exploratory, analytical and thorough, but also creative, curious and enthusiastic. Jonas is therefore a natural ambassador for C.F. Møller Architects' innovative and holistic working method."

About Jonas Toft Lehmann
Jonas graduated with an MAA from the Aarhus School of Architecture in 2010. During and after his studies, he worked at BIG, 3XN and Schmidt/Hammer/Lassen Architects before joining C.F. Møller Architects in Aarhus, Denmark, in 2013.
Recent projects in which he has been involved include Mindet 6, a spacious, sculptural tower and landmark overlooking the Port of Aarhus, redevelopment of the Dalum Paper Factory site for a new green residential area and Landsbankinn in Iceland,the new head office for Iceland's largest bank inspired by the raw Icelandic nature and a design that includes and interacts with the entire city. A project that was won in a competition earlier this year.
The appointment of Jonas as an Associate Partner brings the total number of Associate Partners up to seven, in addition to the eight Partners Møller Architects as of 1st January The group employs approximately 300 people at its offices in Aarhus, Aalborg, Copenhagen, Stockholm, London and Oslo, and is currently working on commissions in Denmark, Sweden, Norway, England, Ireland, Iceland, Belgium and Germany.