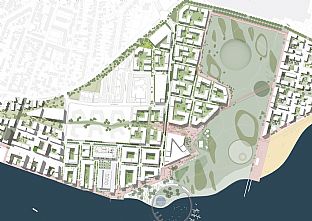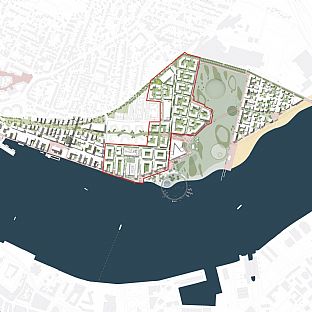 5.2.2020
C.F. Møller Architects wins development project for Byudviklingsselskabet Stigsborg P/S
C.F. Møller has been declared the winner of the parallel assignment on the landscape architectural work related to Stigsborg Waterfront Stage 1 by Byudviklingsselskabet Stigsborg P/S.
Stigsborg Waterfront is one of Denmark's biggest coastal development projects and a brand new district in Aalborg which includes Aalborg's largest urban park, Stigsparken. The area is 54 hectares in total and is bordered from the Limfjord Bridge in the west, Nørresundby in the north, the Limfjord Tunnel in the east and the Limfjord in the south.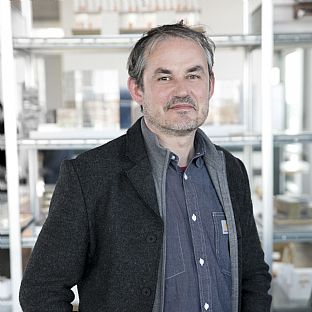 Stage 1 consists of an area that is around 33 hectares, and contains approximately 2,000 new homes, corresponding to 3,900 residents. It includes the sustainable community EcoVillage, which C.F. Møller Architects is also delivering.

The assignment for C.F. Møller Architects consists of designing the space around the houses into an attractive, vibrant and green urban space.

"We are looking forward to continuing with this task and developing Aalborg together with the Byudviklingsselskabet Stigsborg P/S," says Søren Tortzen, who is the department manager of C.F. Møller Architects' office in Aalborg.

The development of the Stigsborg Waterfront is expected to take 25-30 years to complete and result in 4,000 dwellings with a total floor area of 400,000 square metres for 7,500 inhabitants. The homes will primarily be rental and owner-occupied homes over 4-6 floors. Public institutions such as schools, nursing homes and day-care institutions, as well as small businesses (offices, cafes, shops, etc.), will also have a place in the area.

Stigsborg P/S is partly owned by the Municipality of Aalborg (49%) and partly by private investors (51%), namely A. Enggaard A/S and PFA Ejendomme. The company was founded with the aim of realising the development plan for the first stage of the Stigsborg Waterfront.

In Aalborg, C.F. Møller Architects is also behind the new Waterfront, which has achieved international acclaim and has been a central part of Aalborg's recent development.  This includes buildings such as Henius House (youth housing) and the renovation of Magisterparken and Sundparken, which have both won international awards and have helped to improve the quality of life in the areas.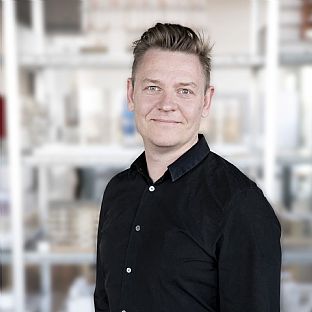 Integrated design is the key to success
C.F. Møller Architects has offices in Aarhus, Aalborg, Copenhagen, London, Stockholm, Oslo and Berlin.  We work on architecture and urban development between these offices and across various borders. C.F. Møller Architects is known for an integrated design approach, where landscape and buildings are thought of as a coherent whole rather than two separate tasks to be solved,

"We find that our method of mixing landscape and buildings together is becoming more and more in demand, both at home and internationally, and we can make full use of this by working across countries and involving specialists. This ensures that we tackle every aspect of a task," says Lasse Vilstrup Palm, who is the manager of C.F. Møller Architects' Landscape & Urbanism Department.

Besides working in Denmark, C.F. Møller Architects is also engaged in urban development projects in Sweden, Germany, Denmark, Ireland, Finland and England.
Stigsborg Havnefront
Sundsholmerne EcoVillage Stigsborg
Landscape & Urbanism