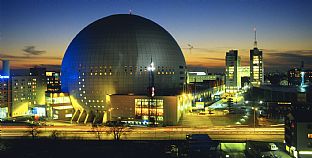 10.4.2018
C.F. Møller Architects has been entrusted with modernising Globen
Ericsson Globe, or Globen as it is commonly known, will be developed into a modern multi-arena and C.F. Møller Architects has been entrusted with developing one of Stockholm's most famous buildings.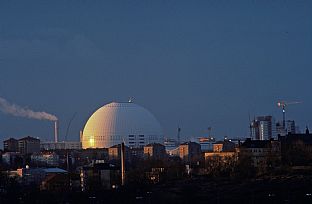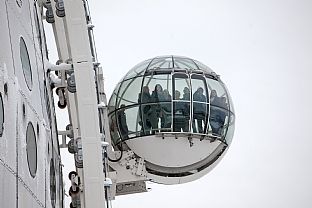 Next year, Globen will be 30 years old and according to Stockholms Stad and Stockholm Globe Arena Fastigheter AB, the iconic building is in need of both renovation and modernisation in order to be able to meet both current and future needs. The renovations include replacing worn out technical installations, surface finishes, general lighting, telescopic stands and stand chairs.
"We are incredibly proud to be part of the work to develop one of Stockholm's leading landmarks into a modern multi-arena.  Globen is an architectural milestone in Swedish architectural history that requires great consideration and respect for its cultural heritage values", says Mårten Leringe, architect and partner at C.F. Møller Architects.
Modernising the arena
The arena currently holds around 16,000 spectators at concerts. With the help of new technologies and improved conditions, we want to create the possibility to adapt the capacity of the arena on demand. The plan is to provide Globen with a height-adjustable ceiling, which, with the help of improved acoustics, will suit both concerts as well as ice hockey matches.
In addition to working with the arena, C.F. Møller Architects will work on the development of SGA Fastigheter's other land and properties in the area. In connection with the modernisation of Globen, the demolition of Hovet and two new underground warm-up and training rinks is also planned.
The renovation of Globen is expected to last for up to three years, but during the implementation it will be possible for the stadiums to continue to operate for about nine months a year.
About Globen
Globen is the world's largest spherical building with a diameter of 110 metres and a ceiling height of 85 metres. The stadium was inaugurated in 1989 and was designed by Berg Arkitektkontor (since 2007 a part of C.F. Møller Architects). The architectural work included the idea concept, initialisation of the competition group, competition proposals, a local development plan, and the planning of the construction, interior design and signage.
In 2009, C.F. Møller designed a new attraction at the Ericsson Globe: two glass gondolas that take visitors up to the top of the building, which offers 360 degree views of Stockholm and the surrounding area.