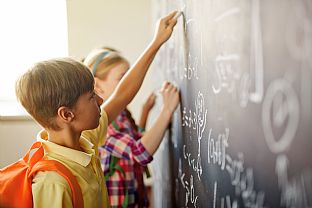 6.4.2019
C.F. Møller Architects has received a major new school assignment in Sweden
C.F. Møller Architects has been commissioned to design Haninge Municipality's new landmark Vega School and Activity Building. The assignment also includes designing ten new pre-schools based on a typical pre-school model.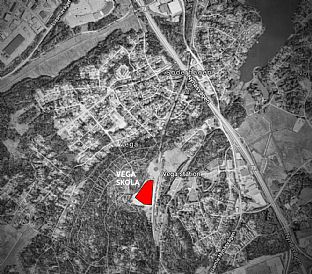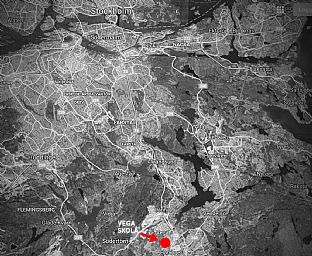 The new Vega School will be the central meeting place in the new Vegastaden district, situated south of Stockholm. The F-9 (pre-school to Year 9) school, the school of arts, the special school, the training school, the sports hall, the library, the meeting place, the recreation centre and many societies will be integrated into the same building here.
The goal is to create an innovative and well-designed building that combines indoor and outdoor environments – a building that utilises areas and functions in the best possible way. The building is to be a natural and attractive meeting place in the municipality, and the aim is to encourage visits during much of the day. The building will be the municipality's major investment in the new Vega district. It will have a total area of approx. 12,500 m2 usable floor space, accommodating school premises for around 900 students and workplaces for 150 people. The project will be carried out as a collaborative project together with Haninge Municipality and Byggdialog, which also built Tiunda School (Tiundaskolan) in Uppsala, designed by C.F. Møller Architects.
"We're delighted to have been given the assignment, and look forward to working with Haninge Municipality, and to developing the excellent collaboration with Byggdialog from when we designed Tiunda School. We'll use our experience of our latest school projects, such as those in Sweden and Denmark, which are based on an overall approach that combines building and landscape, and creates added value for children, teachers and local residents," says Mårten Leringe, Partner, Architect and CEO of C.F. Møller Architects.
Experts in learning
C.F. Møller Architects has recently made a strong impression in educational environments in the form of modern schools, universities and university colleges in Sweden, Denmark and Norway. The most recent example is Tiunda School in Uppsala, which was inaugurated earlier this year. Molde Kulturskole in Oslo and Ny Islands Brygge School in Copenhagen have also recently been completed. The Copenhagen International School, which was inaugurated in 2017, has also attracted national and international attention. At this school, C.F. Møller Architects recently held a seminar on schools of the future for educational experts, school heads, students, politicians and architects, basing their approach on the idea that all parties should be involved in the creation of a good school.