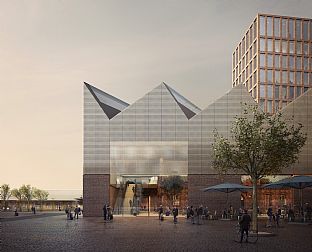 4.9.2017
C.F. Møller Architects in a competition for Lund's Central Station
In cooperation with Elding Oscarson, C.F. Møller has progressed to the second stage of the competition for Lund's future new Central Station. The building complex will span the railway track and add a valuable new connection to the city.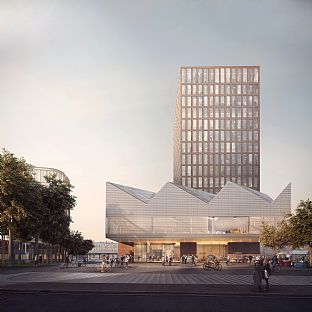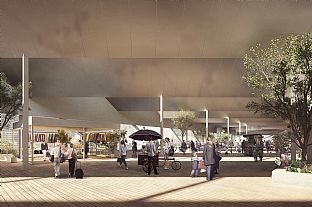 "We're really pleased to continue the cooperation on an enhanced proposal for Lund's future new station in a functional and modern style, to give the city a new meeting place, as an important new symbol for the city's inhabitants and for the city's silhouette," says Danyal Taylan, the architect responsible at C.F. Møller Architects.
Lund's Central Station is one of Sweden's busiest railway stations and the new station will create opportunities for an exciting meeting place in the city. The architecture will interact with the immediate environment and add a characteristic silhouette, visible from several different parts of the city.
"The proposal offers some exciting ideas and opportunities. The team has done some impressive work in exploring the new central station building. This is a complex task, and together we will now with two teams be taking the next step in developing this important site for Lund Municipality and the region," says Marcus Horning, Municipal Planning Director.
"We want the station to be an exciting meeting place for travellers and people on the move in the city, fulfilling the requirements of an effective travel environment, and interacting architecturally with the neighbouring quarter of the city," says Rolf Larsson, regional manager at Jernhusen.
Lund's Central Station is one of Sweden's largest railway stations in terms of the number of travellers, with a unique location in the heart of the city. In the spring of 2017, a parallel outline of assignment was held, involving four firms of architects, to design a new station building at Lund Central Station. Jernhusen and Lund Municipality chose C.F. Møller/Elding Oscarson and 3XN, who have been tasked with further developing their proposals during the autumn.