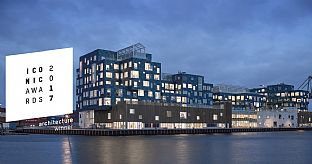 7.8.2017
C.F. Møller Architects wins international award with new Danish school
C.F. Møller Architects wins Iconic Award 2017 in the category 'Architecture with distinction' with the Copenhagen International School. A new and very sustainable school in Nordhavn a part of Copenhagen under development.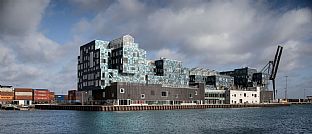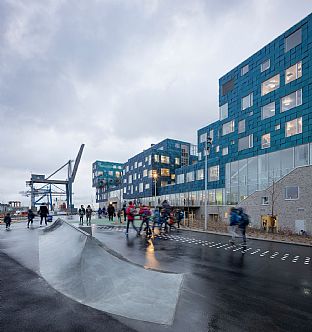 Iconic Awards is an international competition for architects, designers, the construction sector and industry. It is the first neutral international architecture and design competition that focuses on how the disciplines interact.
It acknowledges visionary architecture, innovative products and sustainable communication from all fields of architecture, the construction and property sectors and the manufacturing industry in five main categories. As such the competition shines the spotlight on the elementary significance of the interaction of individual disciplines.

- We are very happy to receive an Iconic Award 2017 since the award is an acknowledgement of C.F. Møller Architects fundamental approach to creating sustainable, innovative and long lasting solutions by a proven holistic driven method, says Partner and Architect Mads Mandrup Hansen.
Design for all ages
Copenhagen International School is located on a prominent site in Copenhagen's new Nordhavn district.
The school is designed to link the school premises with the public sphere in the urban environment, and give the school an open ambience.
The main school building is subdivided into four smaller towers, each specially adapted to meet the needs of children at different stages of development. It has a capacity of 1.200 pupils.
The school building's unique facade is covered in 12,000 solar panels, each individually angled to create a sequin-like effect, which will supply more than half of the school's annual electricity consumption. The solar cells cover a total area of 6,048 square meters making it one of the largest building-integrated solar power plants in Denmark.
More learning to come
C.F. Møller Architects has just completed Molde Cultural School in Oslo, Herningsholm Vocational School and won the competition for New Islands Brygge School in Copenhagen. Within the learning field C.F. Møller has also just completed the Maersk Tower in Copenhagen used by the Faculty of Health and Medical Sciences, University of Copenhagen and is right now realizing Biomedicum in Stockholm for Karolinska Institutet, one of the worlds foremost medical universities
Gallery