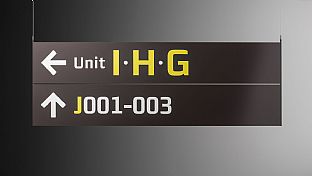 9.5.2017
C.F. Møller Design teams up with Modulex on architectural signage system
'VIA' is a new architectural signage system designed in collaboration between Danish architectural signage company Modulex and architecture firm C.F. Møller's design department C.F. Møller Design.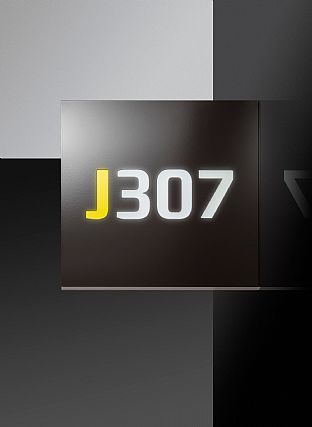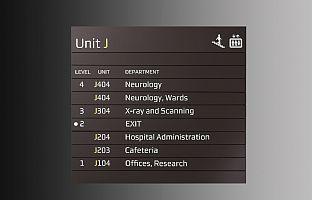 Born from the need for a clear and simple wayfinding solution for a large hospital project in Denmark, the extensive range was developed in partnership with C.F. Møller. With modernistic design traditions which focus on function, aesthetics and communication, the highly durable range has been developed to deliver comprehensive flexibility with elements which can be easily installed and updated.

A simple interior and exterior solution, whose Scandinavian roots are clear, provides a flexible modular system enabling a myriad of possibilities for size, placement, colour, arrangement and can be easily adapted to complex wayfinding schemes in healthcare, education, leisure and transport hubs.
Suitability for large scale complex projects
Wayfinding schemes generally categorise signage requirements into three groups; overview, reference and destination signs guiding the visitor through often complex environments with a series of signs navigating them from initial arrival to identification of their final destination. The wide variety of options and formats available from 'VIA' allows for each of these categories to be fulfilled; from an exterior monolith car park sign, through to directional signage informing and reassuring visitors, and finally confirming arrival at their chosen destination with door identification signs.
The range is of particular importance to healthcare, education, leisure and transport hubs due to its flexible configurations which enable a consistent aesthetic to planning whilst serving not to distract from the architectural concept of a space but to enhance and ultimately guide visitors with ease.
Simple and logical
VIA has already been installed in a number of projects in the USA, Asia, and Northern Europe including the
new University Hospital Aarhus, Denmark, with C.F. Møller Architects as a part of the design team, covering a 1,200,000 m² site. Guaranteeing the successful navigation of this immense site was the motivator for the creation of the VIA product led by C.F. Møller Design.
"The location of signage needed to be consistent, flexible and simple in regard of installation, easy to read and demonstrating a strong correlation between interior and exterior spaces. At the same time it was essential to us that the products would merge in and deliver a high aesthetic with respect to the materials and colours of the architectonical and scenic environment. I'm happy to say, that we are very satisfied with the result. The VIA range has given us exactly, what we were looking for." comments Jon Brøcker, Head of C.F. Møller Design.
Made in Denmark
'VIA' architectural signage includes illuminated/non illuminated signage for both interior and exterior with flexible fixing systems which can be adapted to building requirements including suspended (single or double sided), projecting, monoliths, wall and door signs. Energy efficient LED illumination provides a sustainable solution giving an even distribution of light and enhancing the visibility of strategically important signs. The simple plug and connect energy saving LED system enables easy installation from a supplied power source.

All products are centrally manufactured in the award-winning facilities of Modulex in Billund, Denmark, complying to the highest environmental regulations in the world.
About C.F. Møller Design
C.F. Møller Design is part of C.F. Møller, one of Scandinavia's largest and leading firms of architects. C.F. Møller Design cooperates with Danish and international companies on the design and development of innovative products for houses, their surroundings, and the lives lived in them.
Gallery