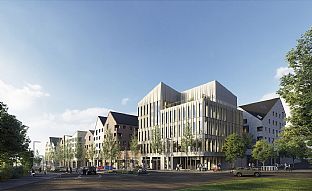 19.9.2017
C.F. Møller designed project wins at National Housing Awards
Swan Housing Association's new regeneration of Laindon Shopping Centre in Basildon, with architects Pollard Thomas Edwards and C.F. Møller, were successful at the prestigious National Housing Awards.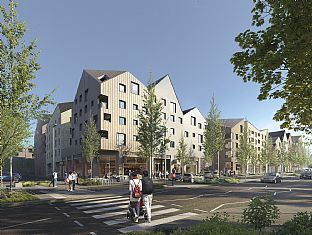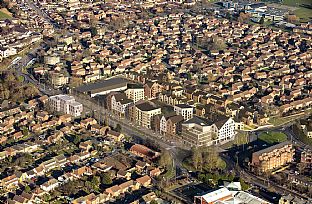 C.F. Møller and Pollard Thomas Edwards' regeneration of Laindon Shopping Centre has won the coveted "Best Scheme in Planning" award at National Housing Awards 2017. The regeneration project won the category overall in front of five other shortlisted projects.

"We are very proud to have been part of a great team working on this important project. To have the recognition of the prestigious National Housing Awards is a tremendous honour. We sincerely thank our collaboration partners PTE, and our client Swan, for joining us in creating and realising a strong vision for revitalising this central part of Laindon," said Rolf Nielsen, associate partner at C.F. Møller Architects about the award.

With commitment to the local environment
Laindon Shopping Centre will bring a brand new high street, Swan office, health centre and Swan's precision engineered modular homes to Laindon. The National Housing Awards 2017 judges said about the project:

"The winning entry was excellent, a great scheme that is both regenerative and visionary and brings residential and commercial uses together to create a new heart for the town."

Geoff Pearce, Executive Director of Regeneration and Development at Swan Housing Association, is proud to receive the award that highlights Swans commitment to bringing the highest quality of design and public realm to Basildon.

"We were particularly delighted that the judges recognised our engagement with local people too, as we strive to ensure we work with local people to create the high quality homes and communities that they want and deserve," he said.

The Laindon regeneration has also recently been shortlisted in the Architects' Journal Awards 2017 for 'Masterplan of the Year' and, in the summer, won the coveted "Best Regeneration" award at the Housing Design Awards 2017.
Gallery