C.F. Møller in the competition for Steno Diabetes Centre in Copenhagen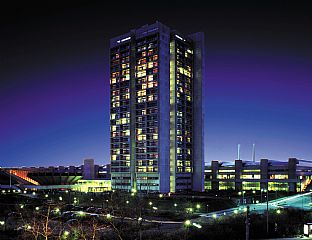 9.6.2016 | The Capital Region has prequalified C.F. Møller for one of the year's largest Danish project competitions.
Together with the sub-adviser, Søren Jensen Rådgivende Ingeniørfirma, C.F. Møller will submit a proposal for the design of Steno Diabetes Centre Copenhagen.

The Capital Region and the Novo Nordisk Foundation selected C.F. Møller as one of five participants in the design competition for the new Copenhagen centre, which will ensure diabetes patients treatment of the highest international standard.

"It's vital for us to create a proposal with a solution to ensure the Capital Region optimum future facilities for the treatment and prevention of diabetes. This requires detailed knowledge of the structure of a healthcare institution like this one, and also strong expertise in the design and fitting-out of a complex building structure in which the laboratories play a vital role in the very important collaboration between treatment and research," says Klavs Hyttel, partner and chairman of C.F. Møller.

The project is already expected to include 18,000 sq.m. of floorspace, plus a basement car park. In 2020, the centre will be able to treat 13,000 patients and will have 330 full-time employees.

The centre focuses on clinics for patients in all age groups. It will have state-of-the-art research facilities and the opportunity for activities to promote public health and training for the entire Capital Region.

A total of 17 all-in adviser teams submitted requests to participate in the project competition, and five of them have now been selected. C.F. Møller will be competing together with Søren Jensen Rådgivende Ingeniørfirma against teams led by Cowi, Nickl & Partner, Henning Larsen Architects and Aarhus Arkitekterne.