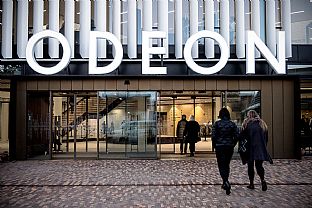 28.4.2017
Nine days of celebration in the "City's Modern Community Centre"
On 28 April, Odense commenced the celebration of its new culture centre, Odeon. With over a hundred events over nine days, "Odense celebrates Odeon" will peak with a gala show on 5 May, when Her Majesty Queen Margrethe will visit the C.F. Møller-designed culture and concert building.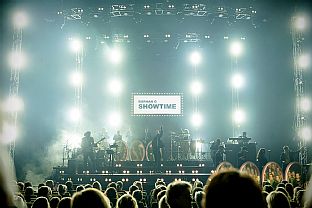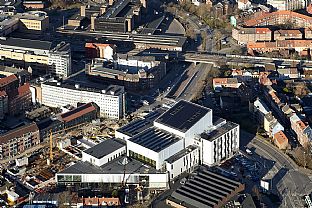 Odeon gives the people of Funen an international-class theatre and concert venue. Since 1 March, the 32,000 m² cultural venue has included theatre, concerts, art exhibitions, communal meals and public events. This will be celebrated enthusiastically during the next week, when more than 100 events will take place at Odeon.
"It will be fantastic to see Odense rally around Odeon during the next week," says Klaus Toustrup, CEO of C.F. Møller and the architect responsible for the Odeon project.
"Now we will really be able to see Odeon as a new interpretation of the 'City's Modern Community Centre'. This building will be buzzing with life all week, with exhibitions, concerts, plays and happenings, and with people meeting up for communal meals. Now we can see the vision for Odeon being achieved, as a culture generator for the community," says Klaus Toustrup.
Kickstarting urban development
Odeon and Odense Municipality's major new culture initiative, and the new complex with four venues, as well as the Danish National Academy of Music & the Acting School in Odense, all under one roof. The building also has a number of youth residential units and a grocery store.
"The programme for the week shows a little of what the building can be used for – from major productions to very small events. Odeon is a new venue as the hub and lever for culture and the conference industry in Odense," says Odense's Mayor, Peter Rahbæk Juel.
Odeon gives Odense a whole new type of cultural venue that is also open when there are no concerts or conferences. This is the first completed building at the former Thomas B. Thriges Gade, making it a visible symbol of the city centre's transformation. Odeon is a key player in the transformation of the area into a new, car-free quarter with close connections to the harbour, city centre and station.
"Odeon has a very high standard, a location in the heart of Denmark and a size that in future will draw in even more exciting artists and major conferences," says Peter Rahbæk Juel.
House of opportunity
Odeon is intended to be a building that not only offers opportunities to the cultural elite, with major concerts and theatre productions. It is also a place for everyone, where children and adults can sing, dance, laugh and spend time together.
"This is the unique aspect of Odeon. The building's functions ensure that users can be mixed and combined. Odeon is a place where no two days are ever the same, where the public are always challenged and changed, making the dynamic and development constant," says Klaus Toustrup.
"You can shop for your everyday groceries, while others enjoy magnificent concerts, a tasty meal or art inside or outside the building. This mix is the key to making Odeon a fixed aspect of Odense's development," says Klaus Toustrup.
The opening week will culminate on 5 May, when Her Majesty Queen Margrethe visits Odeon to attend the week's gala show.
Gallery