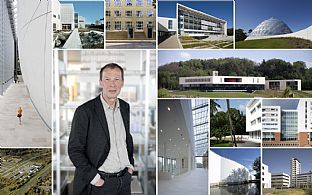 29.1.2018
Partner Tom Danielsen to retire
After 35 years at C.F. Moller Architects, Tom Danielsen is to step down as a partner and retire.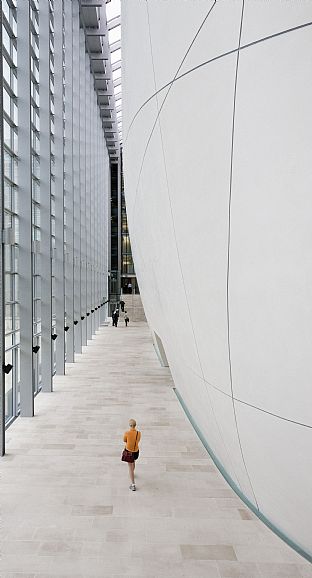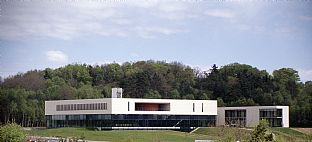 A leading figure in both Danish and international architecture is to step down and retire.
Tom Danielsen, architect, MAA, RIBA, has been a partner at C.F. Moller Architects since 1987, and enjoyed a long career working on a series of prestigious projects.
"I still think the best of all worlds is to work with colleagues, developers and craftsmen, but the decision is taken and is both right and sensible," stated Tom Danielsen at his farewell reception held on Friday 26 January to his colleagues at C.F. Møller Architects' Aarhus office.
From classrooms to hospital wards
Over the years, Danielsen has been involved in a large number of projects ranging from homes, industrial and commercial construction, educational institutions, universities and scientific buildings, hospitals and museums. He has been responsible for projects in Europe, the Middle East and Asia, and since the turn of the millennium has been responsible for C.F. Møller Architects' project at Aarhus University.
The 67-year-old architect made a tremendous impression on the entire company:
"Tom's impact and influence in C.F. Møller Architects are large and indisputable. He's been a pillar of professionalism and the cultural beacon who has helped to define the special DNA of the practice in projects, the approach to employees and through the respect and recognition of the importance of working in partnership to get the job done," says Klavs Hyttel, partner and Chairman of the Board at C.F. Møller Architects.
A beacon of professionalism
One of Tom Danielsen's greatest strengths is that he does not put himself first, but always takes the lead and is the guarantor of professional development:
"The Darwin Centre at the Natural History Museum in London bears the architectural hallmark of Tom with a flattering and functionally redeeming concept. And with the Poul Due Jensen Academy, Aarhus University, the greenhouses in the Botanical Gardens in Aarhus, Aarhus University School of Engineering and Aarhus University Hospital – to name but a few major projects – Tom has been responsible for architecture that creates qualities and references that go far beyond the task itself," added Hyttel.
"Tom has created value for both users and onlookers," he concluded.
Professional input
Projects such as those for F.L. Schmidt in India, the London museums and a head office for Grundfos in Japan feature on a long CV. Although activities outside Denmark have been many for Danielsen, he still managed to provide professional input at home.
He was a committee member, chairman, censor and judge for the Danish Association of Architects, the Danish Association of Architectural Firms, AI Council and Academic Council.
Danielsen joined C.F. Møller Architects in 1983 and became a partner in 1987. But even though he is now retiring, it is not unthinkable that he will be taking up the pen again at regular intervals. Tom Danielsen will retain his links to C.F. Møller Architects as Senior Consultant.
The partner group at C.F. Møller Architects now consists of Klavs Hyttel, Klaus Toustrup, Julian Weyer, Michael Kruse, Lone Wiggers and Mads Mandrup Hansen in Denmark, plus Mårten Leringe in Sweden and Christian Dahle in Norway. 
Gallery