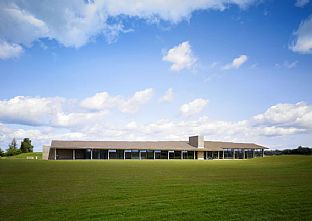 1.10.2012
Two prizes on Architecture Day
C.F. Møller Architects has received two awards on the occasion of Architecture Day, 1 October, when municipalities across Denmark award prizes for particularly successful new constructions.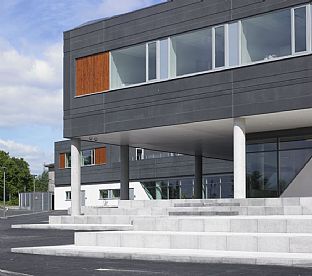 The two projects for which C.F. Møller Architects has received awards are a new family wing for the Brogården course centre, and a local community and health centre in Aalborg East.
Brohuset
Brohuset is a new wing at the former folk high school of Brogården, which has now been taken over by the Pindstrup Centre - an organisation for families with children with disabilities and special needs. The ambition of the project has been that the experiences of guests and users with special needs should not be adversely affected by an institution-like setting, but should instead take place in up-to-date, fully integrated and authentic surroundings. Brohuset was awarded the Middelfart Municipality Architectural Award 2012 for a "fine and successful extension of the existing course centre".
Local community and health centre, Aalborg East
The local community and health centre is designed both to create the framework for an attractive professional environment for doctors and other health professionals, and to act as an inviting centre in an otherwise uniform residential neighborhood - a place where local residents will want to come even if they are not receiving treatment. Aalborg Municipality stated its reasons for awarding the prize as follows: "The local residents have been given a fine health centre of good quality, which will help to get the future revitalisation of the nearby residential area off to a good start." The local community and health centre was inaugurated on Friday 28 September by Minister of Health Astrid Krag.