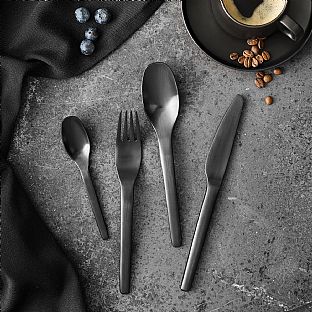 20.10.2017
C.F. Møller Design wins the German Design Award 2018
C.F. Møller Design wins the German Design Award 2018 for a newly released cutlery set designed for Danish aida.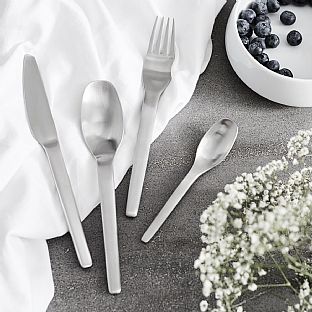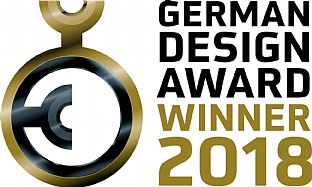 According to The German Design Council, who is behind the German Design Award, "Prizes will only be awarded to projects that truly represent pioneering contributions to the German and international design landscape. The highly esteemed, international jury guarantees this. The German Design Award identifies and presents unique design trends: a competition that advances the design-oriented scene".

- We are very excited about this award since this is an important award in the field of industrial design with its focus on innovation and at the same tine design that will stand the test of time, says Jon Brøcker, Head of C.F. Møller Design.

Ensō it is 
Cutlery is probably the most important tool in our daily lives, and must function perfectly. The design for the new cutlery set is inspired by the word Ensō from Japanese Zen Buddhism. Ensō refers to a circle that is hand-drawn in one or two uninhibited brushstrokes to express a moment when the mind is free to let the body create. The cutlery's design is built up by many circles that, large and small, are combined in order to create an everyday tool that is both pleasant to the eye and to use.

The result is a well-balanced and attractive cutlery set comprising a knife, fork, spoon and teaspoon designed to optimally fulfil its specific function.
The cutlery series is available in two different versions: brushed stainless steel and black satin stainless steel.
If the name Ensō sounds familiar there is a reason. The Ensō cutlery set is an addition to C.F. Møller Design's collaboration with Danish aida on a complete set of tableware made in the white glossy porcelain and matt anthracite grey stoneware which was awarded the German Design Award 2016.
About C.F. Møller Design
C.F. Møller Design is a part of C.F. Møller Architects - one of Scandinavia's leading architectural firms; with 90 years of award winning work in the Nordics and worldwide.
C.F. Møller Design cooperates with Danish and international companies on the design and development of innovative products for houses, their surroundings, and the lives lived in them.
More about C.F. Møller Design
More on Ensō Cutlery
More on Ensō Tableware