Sandegraven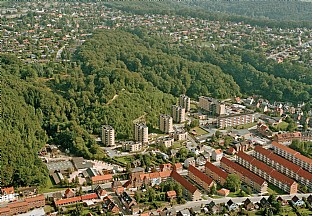 Client
AAB, Arbejdernes Andels Boligforening
Address
Vejle
Size
16375 m²
Year
2001-2003
Competition
Won in prize competition. 1999
"Sandegraven" is a major housing campus built on the slopes of the valley surrounding Vejle Å.The scheme integrates various types of residential ownership: Social tenant housing, co-operative housing, private housing and sheltered housing and also includes a common daycare- and activity centre.
Team
Architect
C.F. Møller Architects
Collaborators, other
Rambøll, ingeniører og hovedrådgiver.
Awards
Vejle Municipality Award . 2004
Named Housing Project of the Year by the trade periodical Byggeri. 2003
Vejle-Prisen. 2003
Won in prize competition. 1999
References
2005 Byggeri + Arkitektur #9, p. 19, 22
2004 Arkitektur DK #8 p. 614 - 615
2004 Byggeindustrien - Byggeforum #7, p. 10-11
2003 Boligen #1, p. 6-7
2003 Byggeri #1, 1, 24-28
2003 Byggeri + Arkitektur, #1, p. 34