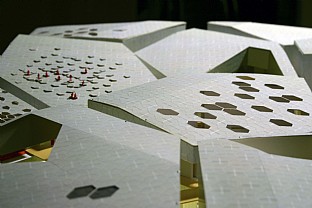 Museum of Modern Art Warsaw
A horizontal ornament is the starting point of the creation of the The Museum of Modern Art in Warsaw. The design is a series of structures connected by circulation and a glazed roof, creating a "museum city" in which deep crevices form the streets, alleys, open spaces and squares.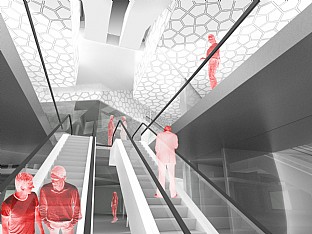 Facts
Architect
C.F. Møller Architects
Passing through the rooms is a kaleidoscopic experience - the crevices of the ornamental skin provide fascinating glimpses of the landscape and the exhibition areas as well as providing daylight into the centre of the building. The ornamental pattern is extended outdoors into the surrounding area, breaking down the present hierarchy of spaces. New exhibition areas and meeting points enliven the neighbouring streets and square, as well as the large park.
Gallery